I decided I was finally ready to sew something (rather two somethings) for myself. It's difficult to find skirts in stores that fit me well, aren't too juniors, and aren't too matronly…so it was time to put my sewing skills to work to sew some adult clothing!
To make my first skirt, I used a circle skirt pattern. I stuck pretty closely to the directions, only I believe I made the skirt a bit longer than suggested. I chose a medium-weight floral fabric and black 2″ elastic. This fabric was simple to cut and sew, but pinning the hem did take a while.
I like that this is a flowy, high-waisted skirt. When I wear flowy skirts, I like to pair them with form-fitting tops, as you will see in both pictures.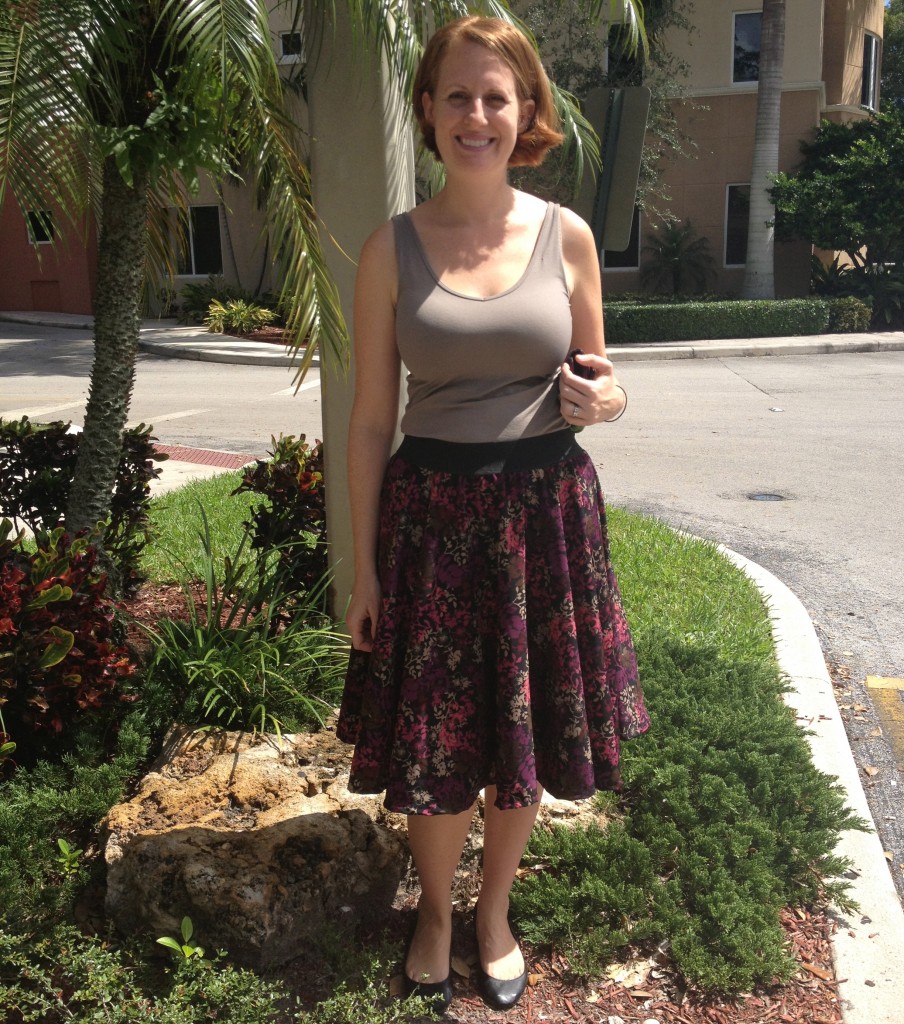 The circle skirt made me feel successful, so I was ready to try this peasant skirt pattern. While I made several changes to the overall design, I did follow the XOX dimensions to make the different panels. I chose a medium-weight chocolate brown knit without too much stretch.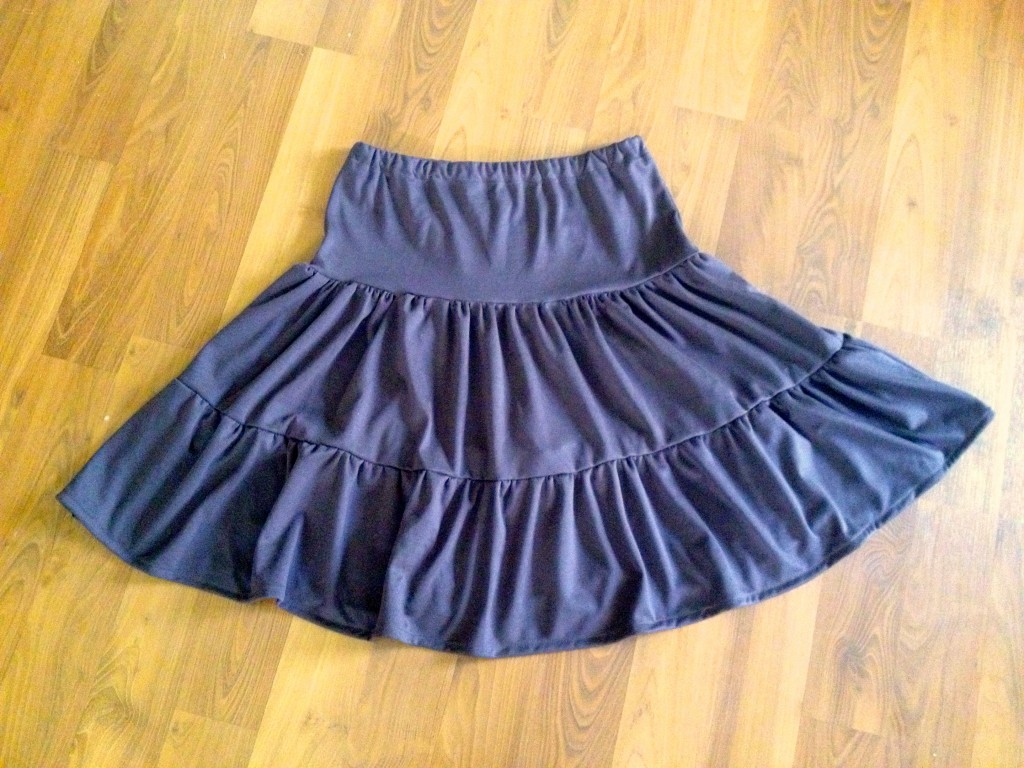 I really like this skirt. I think I will use the same pattern to make a printed skirt, maybe from a light-weight fabric. I'll have to hunt down the perfect fabric to sew another skirt! I paired this chocolate brown skirt with a light floral tank top.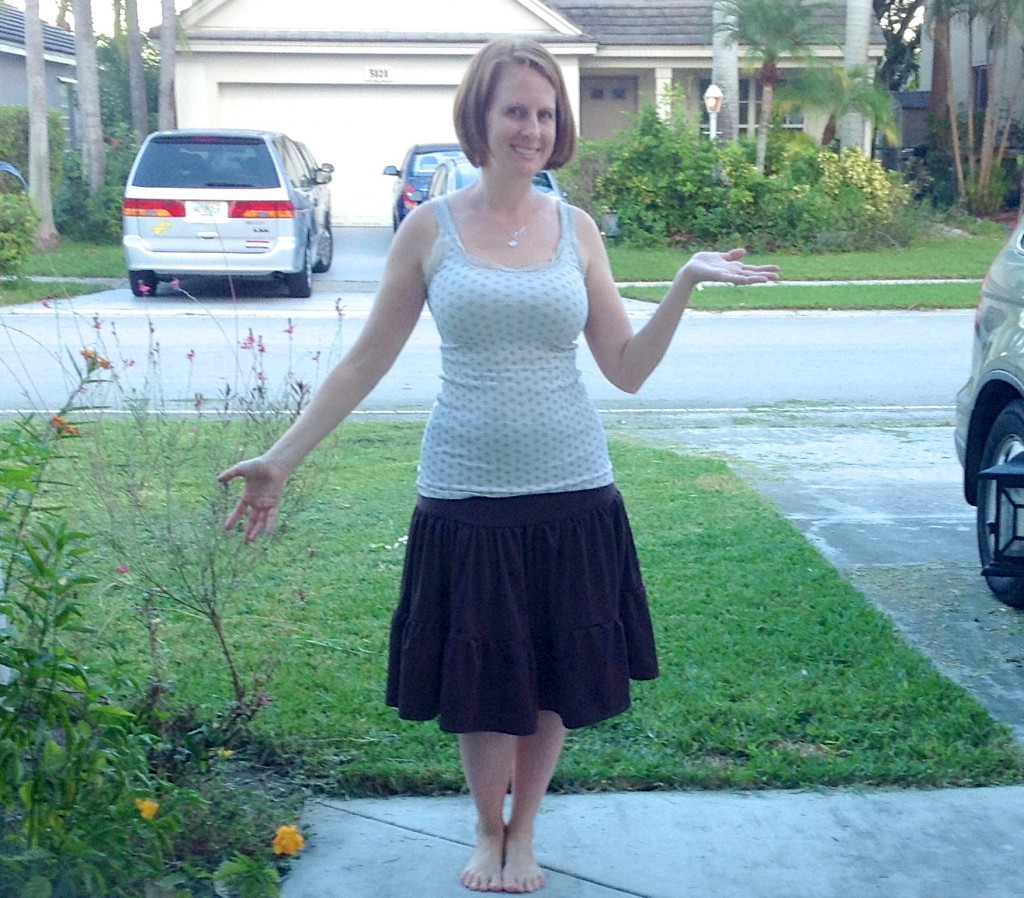 So what do you think of my first two attempts at sewing women's clothing??
What do you think I should make next??