I remember seeing the Casserole Queens many years ago on Bobby Flay's Throwdown on the Food Network. I was intrigued by their business: two women working together to make family meals, delivered to locals in Austin, Texas. I checked out their website recently and learned that they were releasing a new book: The Casserole Queens Make-a-Meal Cookbook. I contacted the publisher, who sent me a copy to review – Woohoo!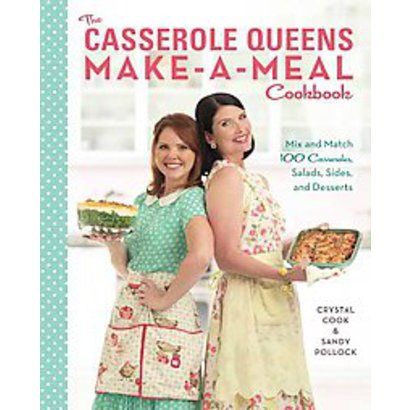 In this book, authors Crystal Cook and Sandy Pollock share delicious, homestyle recipes that can be quickly prepared and placed in the oven to cook.  There's something for everyone – rich and decadent entrees, light sides, vegetarian options, and gluten-free recipes. Desserts, too, of course! The center of this book contains pages of full-color photos of various dishes. I created several recipes from this book to share with my family. This was my favorite!
Savory French Onion Tart
Ingredients:
2 tablespoons unsalted butter
4 onions, chopped
1 pound bacon, cooked and crumbled
5 large eggs
3 1/2 cups whole milk
1 tablespoon fresh thyme, chopped
1 teaspoon salt
1/2 teaspoon freshly ground black pepper
2 pie crusts, homemade or store bought (I used this tart crust recipe)
1 cup grated Gruyere cheese (4 ounces)
Directions:
Preheat the oven to 400 degrees F.
In a large saute pan set over medium heat, melt butter, then add the onions and cook for 5 minutes, or until softened, but do not let them brown. Add the bacon and cook for about 5 minutes.
In a small bowl, whisk together the eggs, milk, thyme, salt, and pepper.
Line a 9 x 13-inch casserole dish with the pie crust and prick the bottom with a fork. Spread the onions and bacon in the casserole dish and sprinkle with the cheese. Pour the egg mixture over the top.
Bake for 25 to 30 minutes, or until the top is golden.
*This dish can be gluten-free by replacing the pie crust with a gluten-free pie crust, either store bought or homemade (recipe included in the book).
This is the tart in the pan.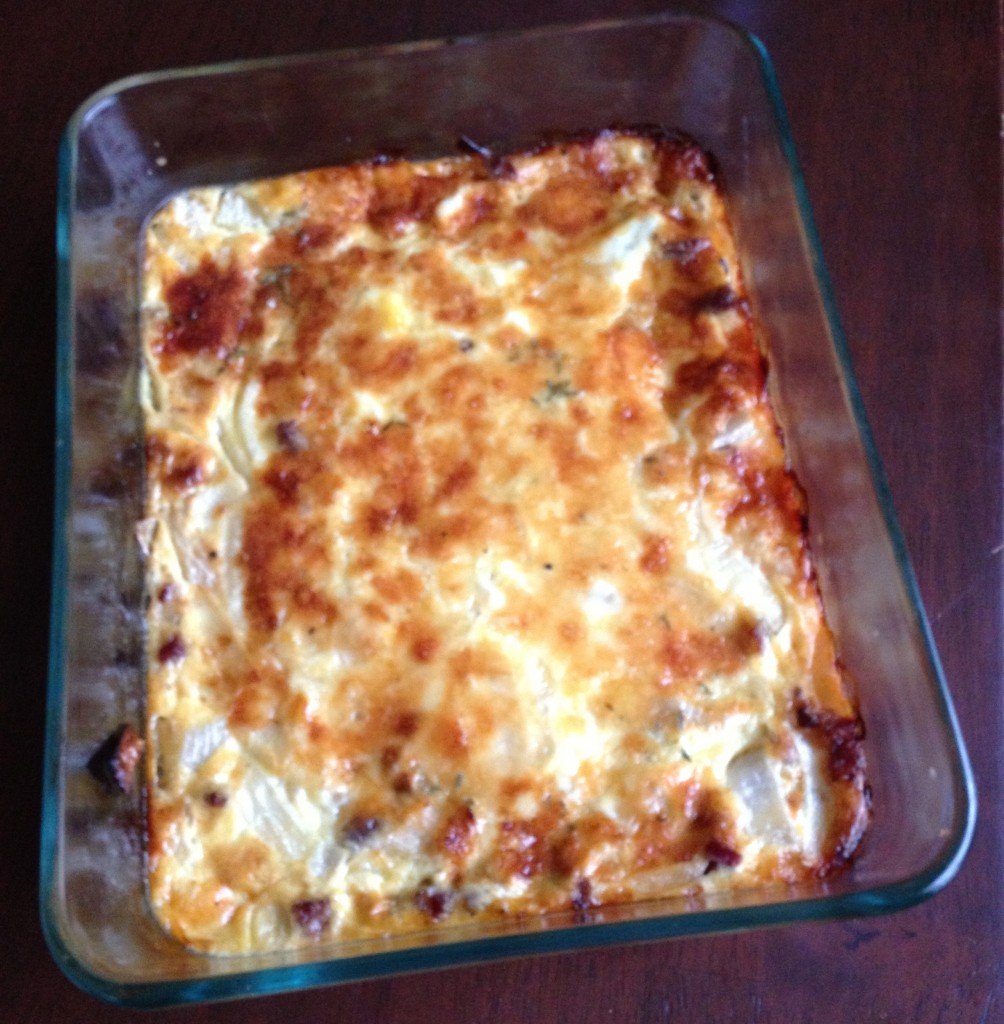 And here it is served as a meal, with sweet potato oven fries and sauteed kale. This tart makes great leftovers the next day and can be served at brunch, lunch, or dinner.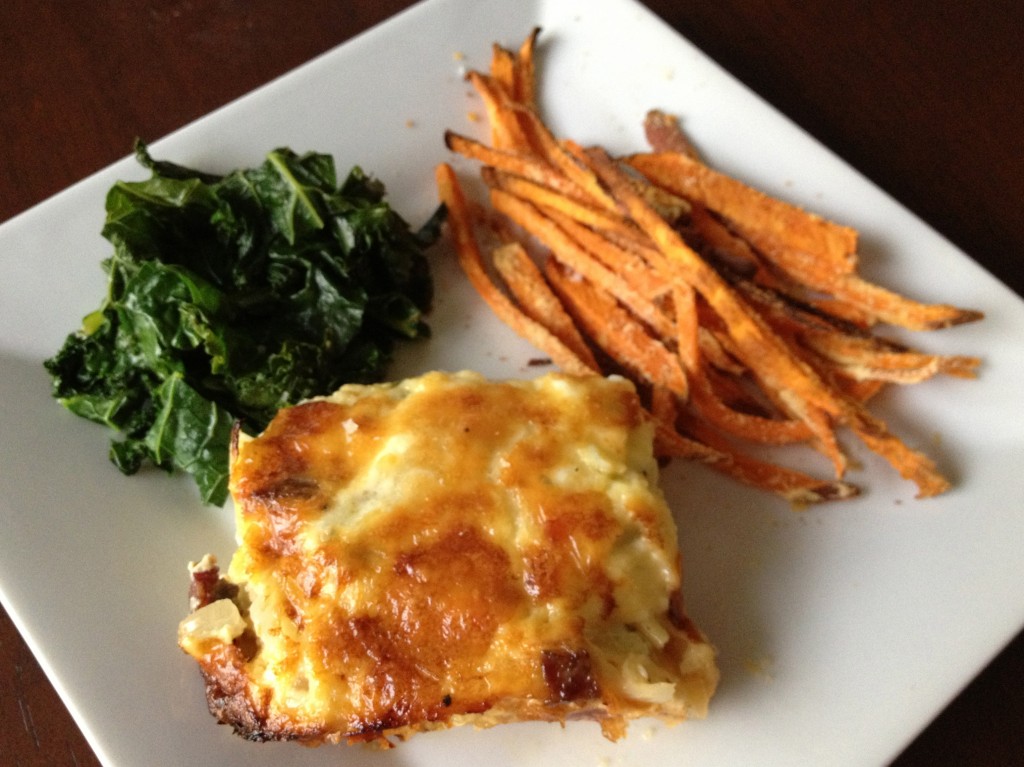 I also tried the recipe for brownies. I substituted out the vegetable oil and used melted butter. Delicious!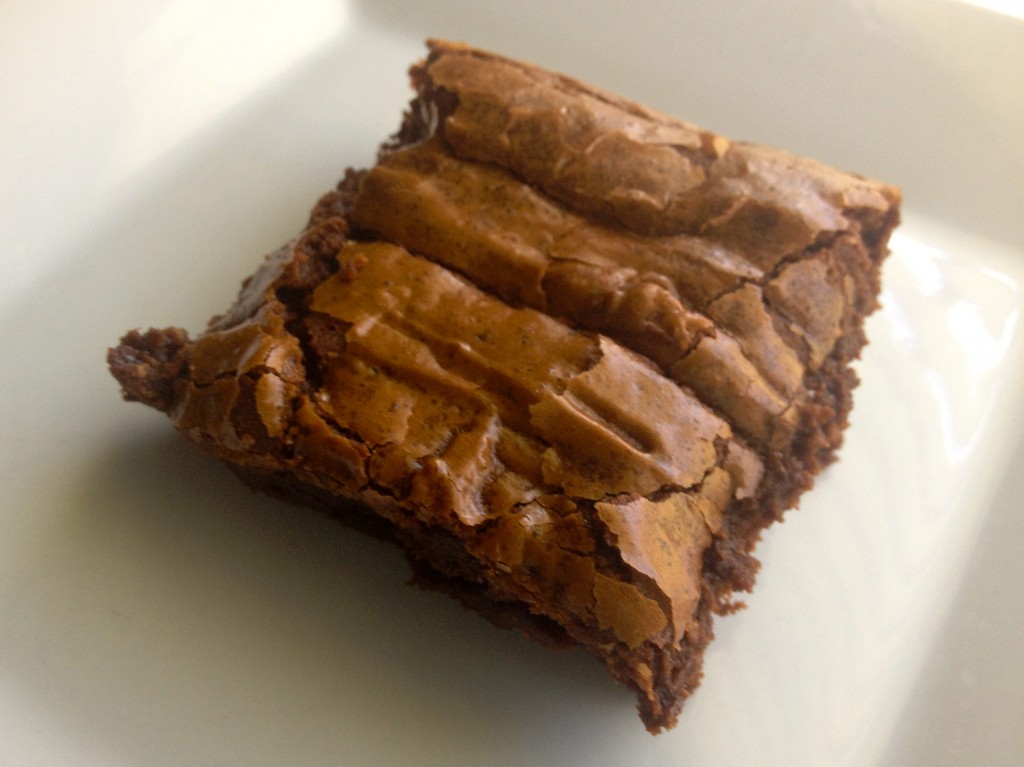 And this is the Chicken with 40 Cloves of Garlic. Instead of using chicken pieces, I followed the same recipe to roast an entire chicken. The chicken and vegetables created a delicious broth at the bottom that I used in my homemade chili the next day.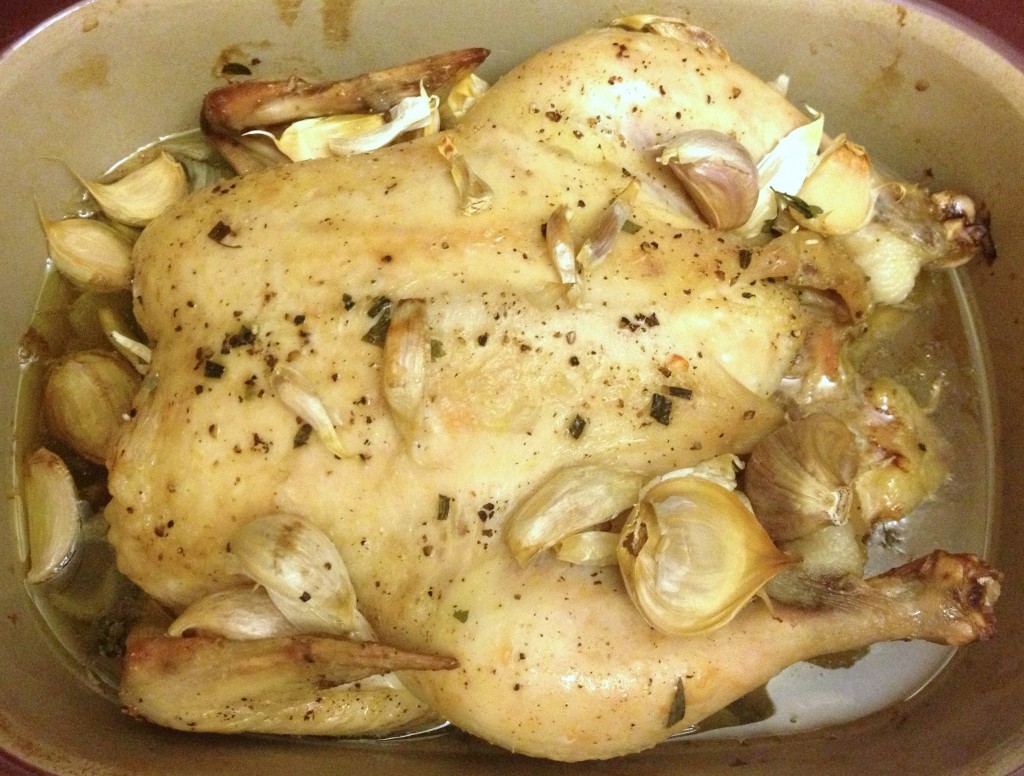 BUY IT! The Casserole Queens Make-a-Meal Cookbook retails for just $17.99, but is available on Amazon.com for just $12.98.
*I received this cookbook for free to review. The opinions expressed are honest and provided without monetary compensation.