This shop has been compensated by Collective Bias, Inc. and its advertiser, Walmart Family Mobile. All opinions are mine alone. #AngryForSavings #CollectiveBias
My kids are just the right age now to really appreciate a good family movie. Lydia is almost 7 and Bryce is almost 5… and we couldn't wait to see the Angry Birds movie together in the theater! We even counted down the days leading to the premiere and celebrated with a family dinner afterwards. Now, we're bringing the Angry Birds Movie home with an Angry Birds Movie Party, complete with a themed popcorn bar, printable photo props, and a fun outdoor game.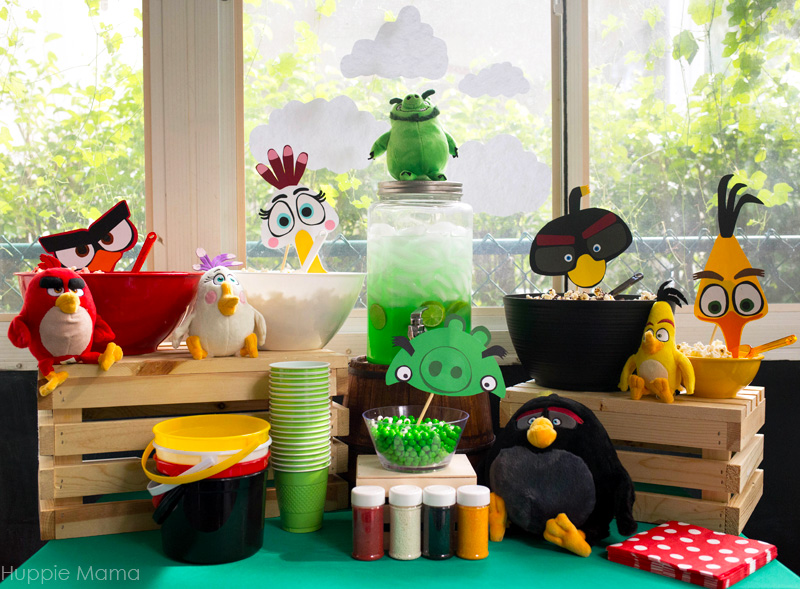 I'm going to start by sharing our outdoor game, which is a great way to prepare the kids for movie watching time. Grab all of your Angry Birds plush characters and head outdoors! At Walmart, we were able to find all of my kids' favorite characters: Red, Chuck, Bomb, Matilda, and yes, even King Leonard.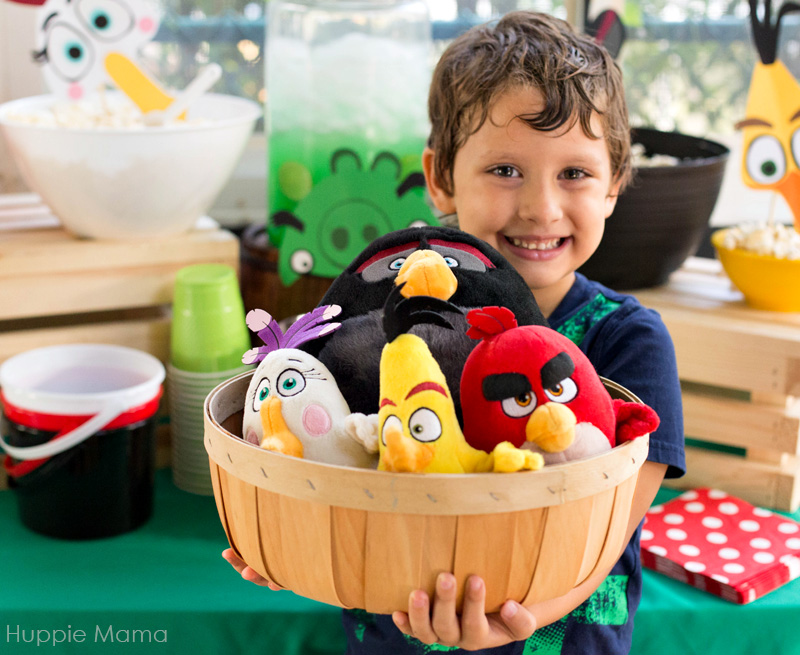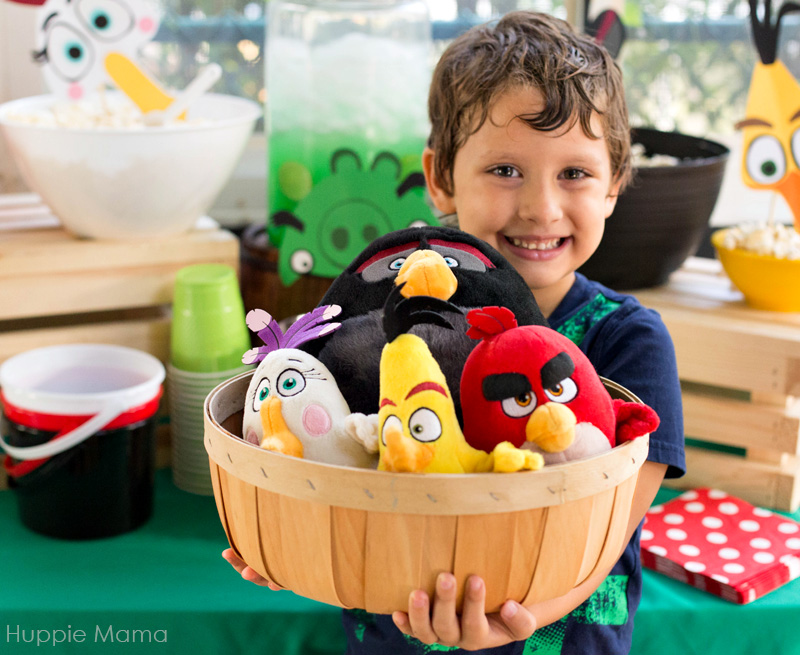 On a small table in your backyard, have your children set up a wooden pig structure using a wood stacking game. The higher the structure, the more wobbly it will become, just like the rickety structures in the Angry Birds movie.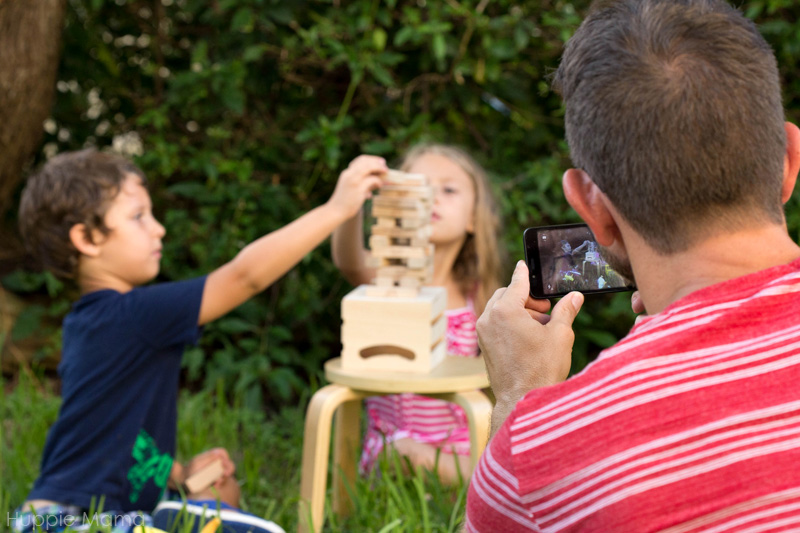 Top the structure with an Angry Birds pig. Stand back and launch your Angry Birds characters at the green pig and his structure. Whoever gets the pig and most of the structure down wins. Boom! Don't forget to take pictures and video because the results will be comical. With unlimited talk, text, and data, Walmart Family Mobile's Plus Plan for just $49.88 a month is ideal to capture all the fun and share it with friends and family members.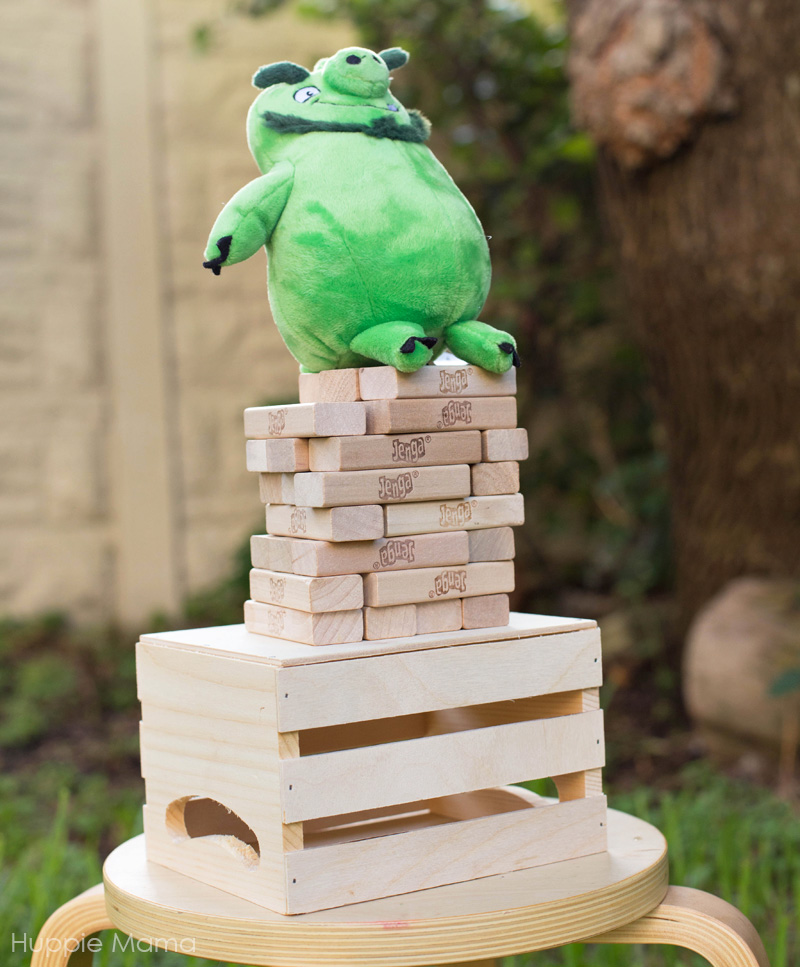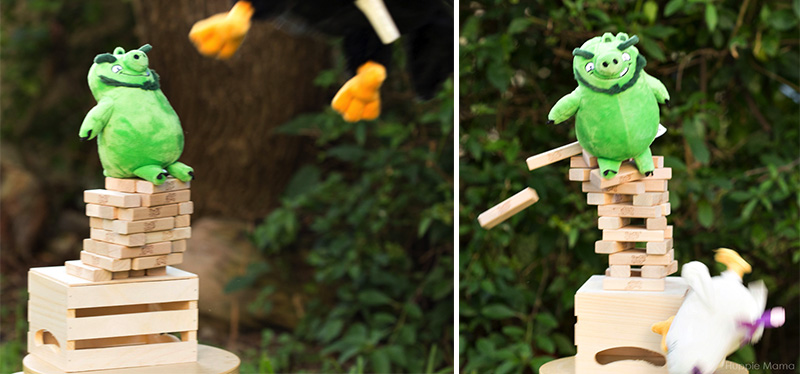 After our outdoor fun, we headed inside for an Angry Birds photo shoot. You can print all five character props here:
As you can see, Bryce especially likes the pigs – he's still repeating his favorite piggy phrase from the movie: "Set sail for Piggy Island!"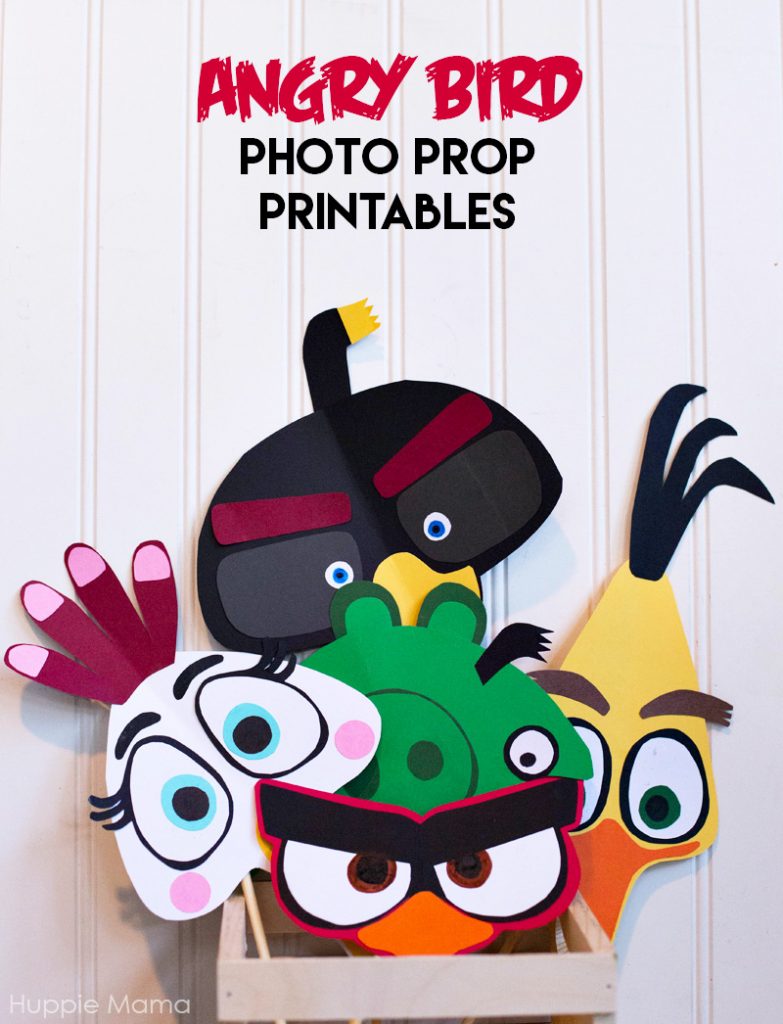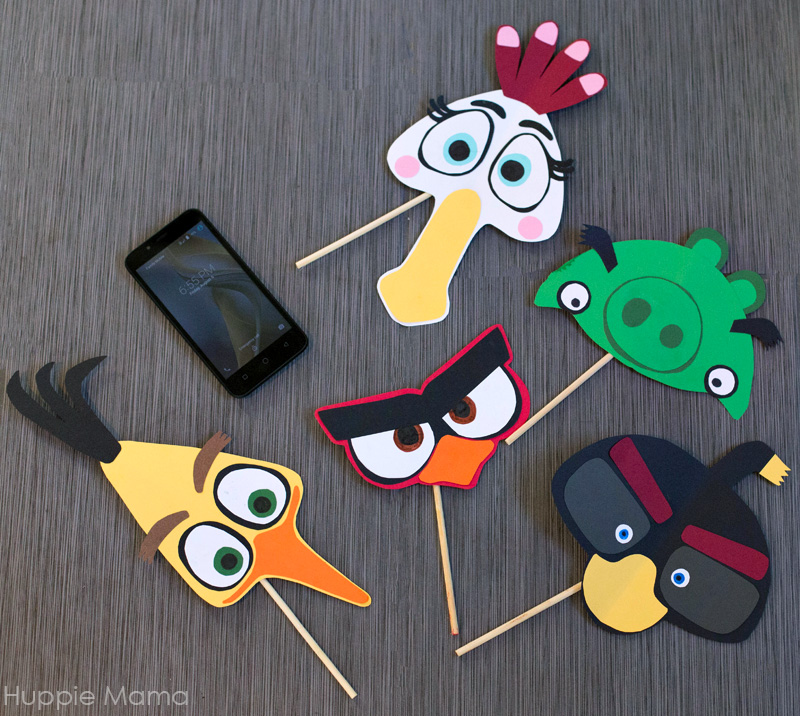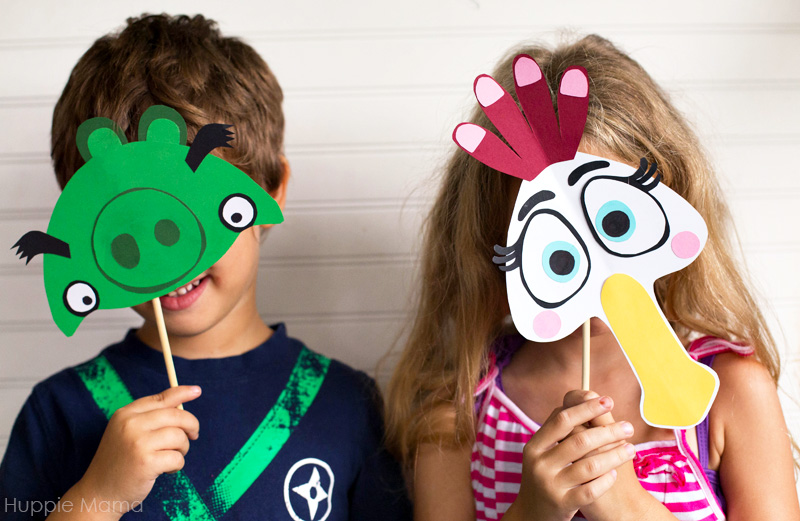 Now, time for the popcorn bar! Here are some of the ingredients you will need:
Popped popcorn
For Red: freeze-dried strawberries or raspberries
For Bomb: melted dark chocolate
For Matilda: white cheddar cheese popcorn topping
For Chuck: melted butter & salt
Additional ingredients: green candies, eyeball candies, sprinkles to match each bird
Want to add some more fun to your popcorn bar? Put out some popping candy to match Bomb's explosive personality, and maybe (for the adults) some spicy seasoning to match Red's heated temperament.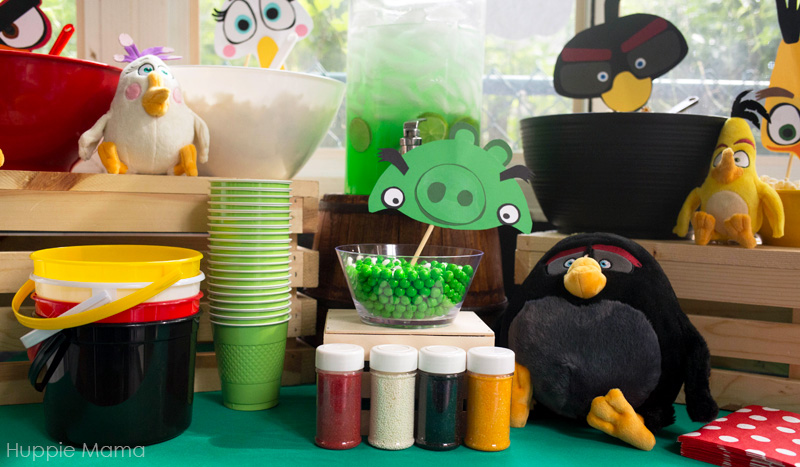 Notice the photo props also double as popcorn and candy bowl decorations? Don't they look awesome?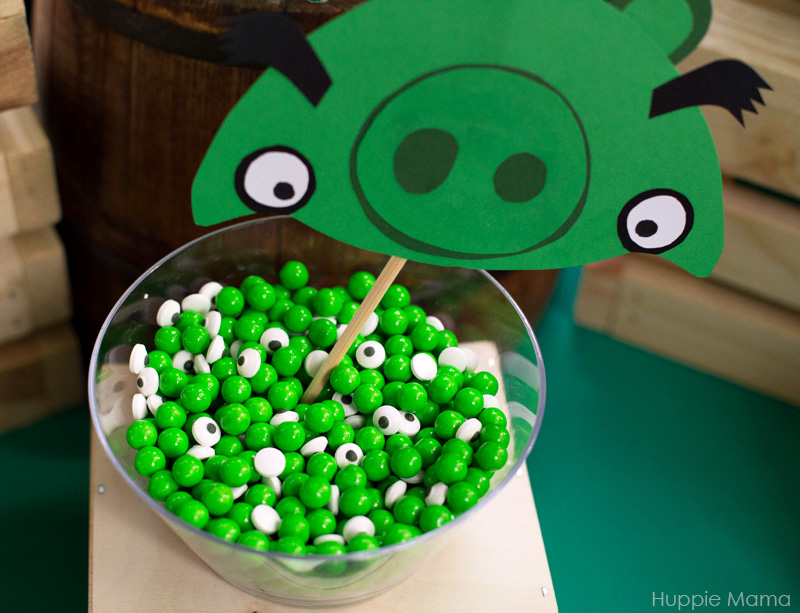 We purchased these coordinated popcorn buckets in red, yellow, black, and white to match each of the characters we featured. To make the popcorn bucket, combine your favorite flavor popcorn (raspberry-dark chocolate was awesome), top with green candies and eyeballs, and add sprinkles.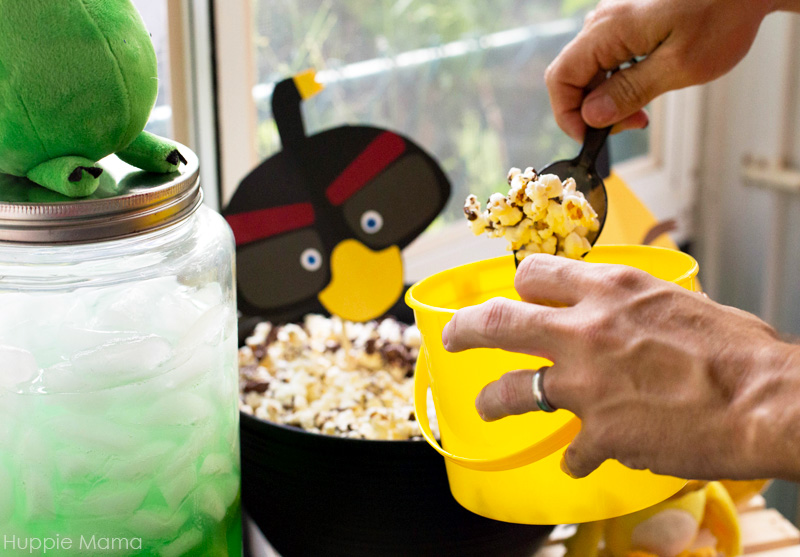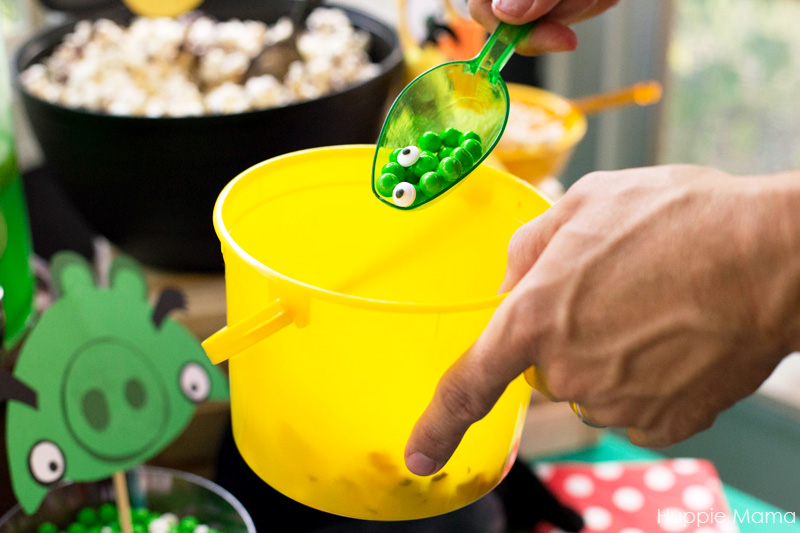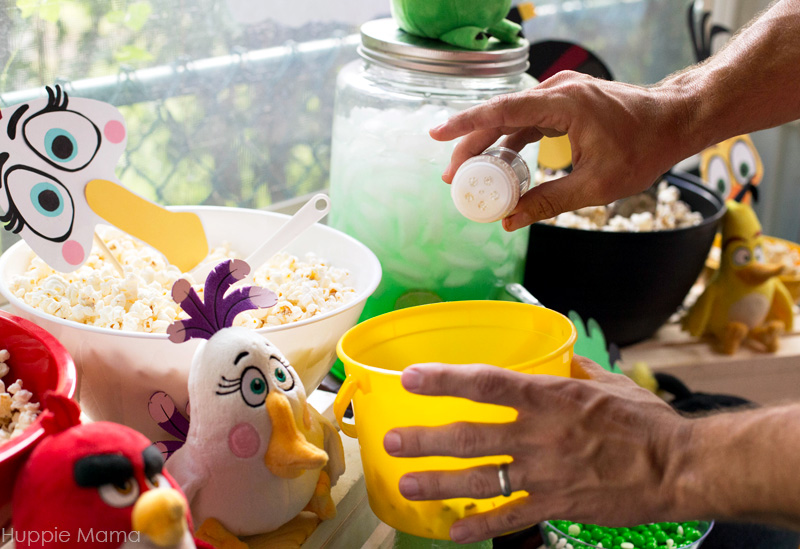 What goes perfectly with Angry Birds popcorn? Green pig juice, of course! This juice is made with frozen lime concentrate, lime slices, and lots of ice. Just like King Leonard at the end of the movie when (SPOILER ALERT!) the birds get their eggs back, the juice is super green and just a bit bitter.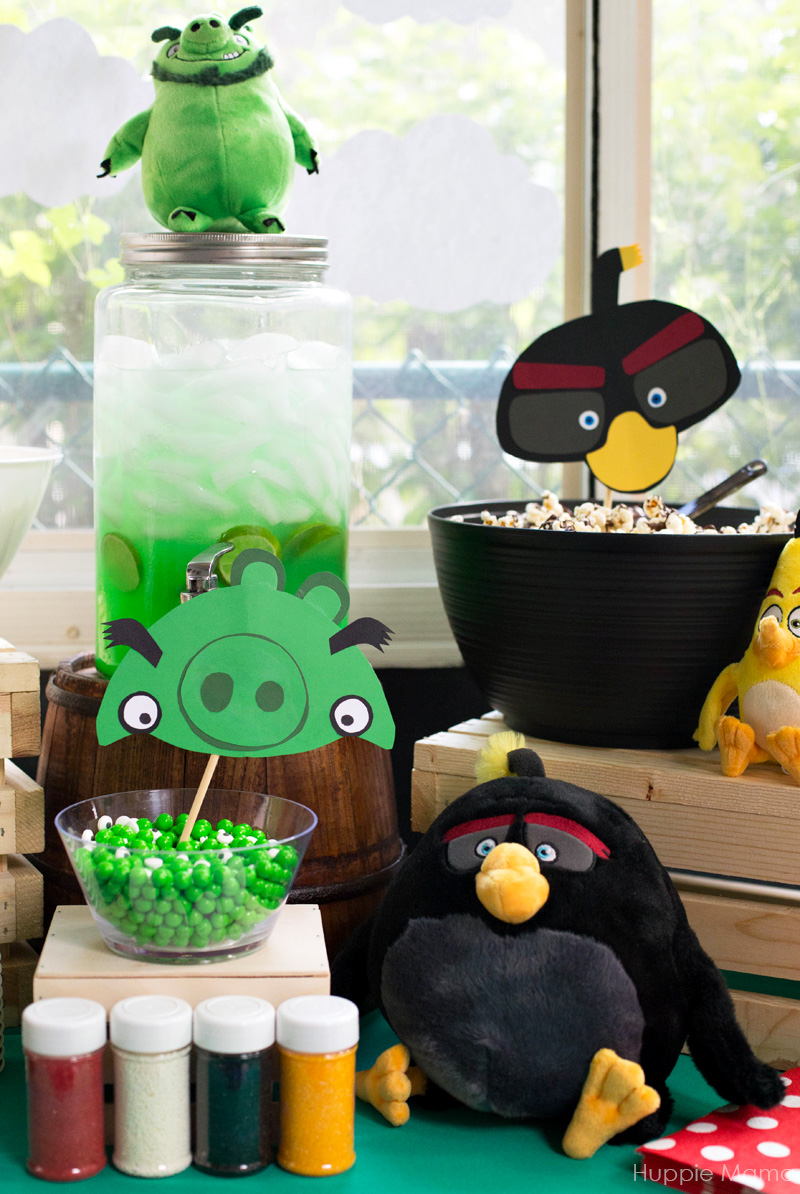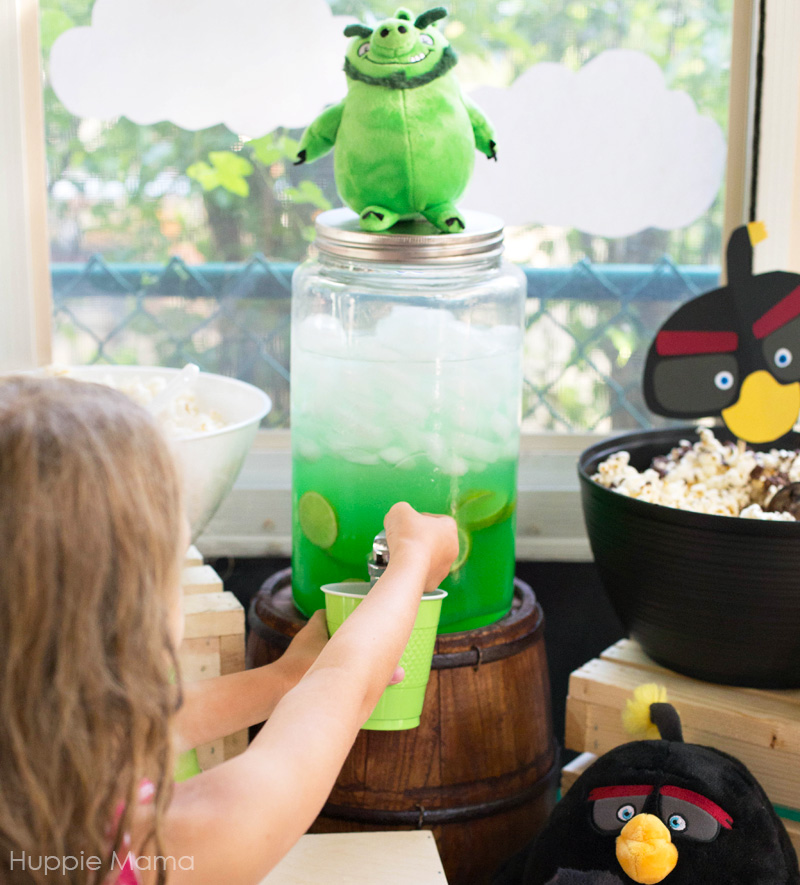 Looking to host your own Family Movie Party? In addition to the up to 10 GB of 4G LTE you get from Walmart Family Mobile's PLUS Plan, you also get a free movie on VUDU each month ($7 value).  With our kids heading back to school in just two weeks, I'm sure they'll be making lots of new friends.  And when those friends come over, one of the easiest (and cleanest) activities is movie watching.  With the free movie from VUDU as part of the PLUS plan, that activity also became one of the least expensive! VUDU movies can be streamed via SmartTV, Roku, Chromecast, or another compatible device.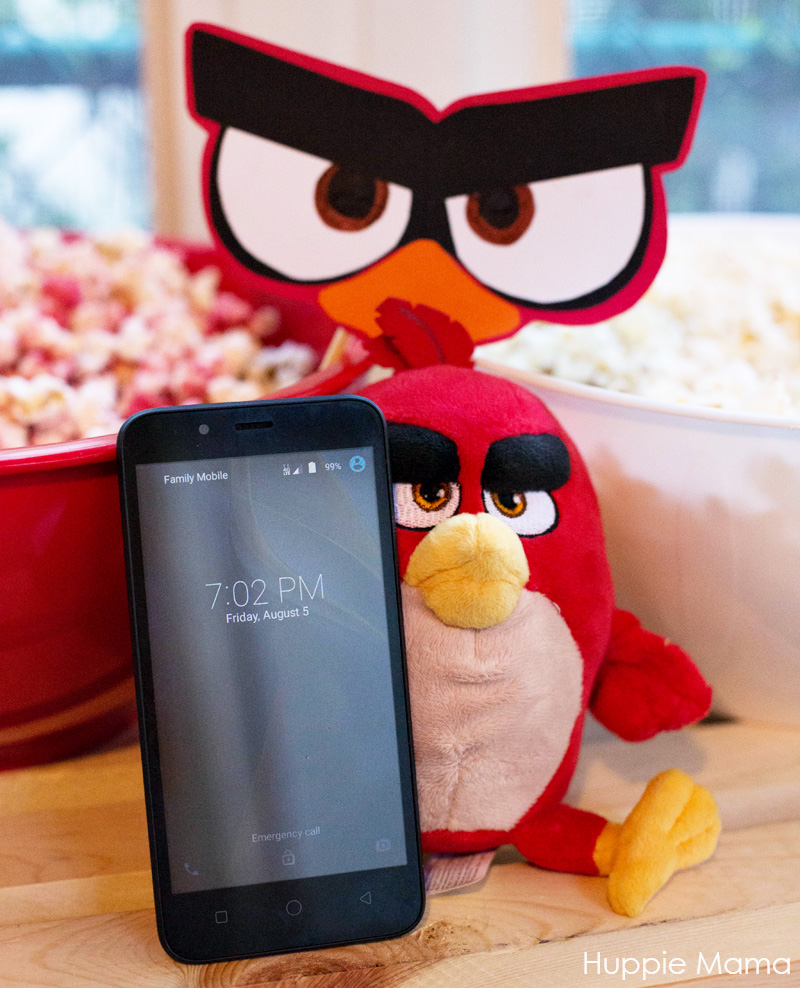 Head to Walmart to purchase your phone and starter pack to take advantage of the Walmart Family Mobile PLUS Plan. We purchased the Coolpad Catalyst for just $59.88, which is a great deal on a smartphone. You will also need to purchase the $19.88 starter kit if you are not already using Walmart Family Mobile as your service provider, considerably lower to start than other prepaid carriers. The extra data each month is perfect for every phase of my life, whether it's finding the best route to get to meetings as part of my job, playing an online game with my kids, or even sharing pictures and videos with my friends and family. All prices for phones and plans included in this post are accurate as of the date of posting; however, these prices are subject to change. Please refer to http://cbi.as/4q-u1 or your local Walmart for current pricing.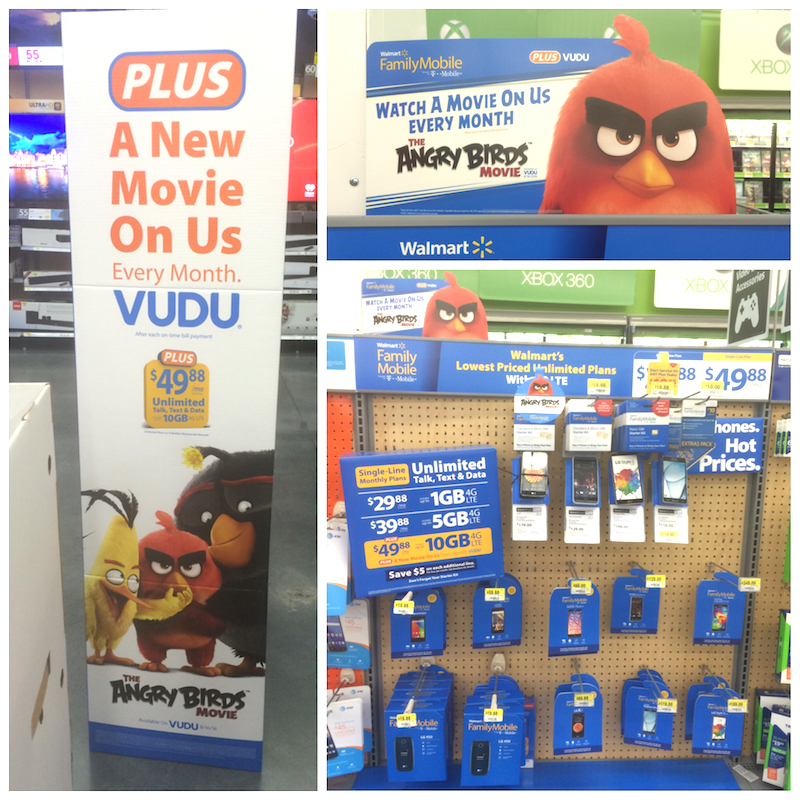 Click here to find an in-store event near you to meet with a Walmart Family Mobile rep. The event will have a code that you can scan to receive a free power up for the Endless Runner Game on the Angry Birds Action! app. Scan the Angry Birds code on the in-store Angry Birds displays to unlock a selfie augmented reality experience with the Hatchlings.
Does your family plan to watch Angry Birds together? What movie party ideas do you have?